The San Pedro Peninsula is a beautiful part of San Rafael in Marin County, California, combining residential neighborhoods, marinas, local retail uses, an active rock quarry, and large hillside open spaces. It is also one of San Rafael's defining geographic features, extending roughly three miles eastward along the spine of San Pedro Ridge to form the divide between San Pablo Bay to the north and San Francisco Bay to the south. Today the Peninsula is home to roughly 6,500 residents, most along its southern shore. 
The residential section of the San Pedro Peninsula known as Loch Lomond, located on the southern side of the peninsula, is a short walking distance from San Rafael Bay. The area has appeal for outdoor enthusiasts, particularly those interested in water-sports (boating, kayaking, paddle boarding, kitesurfing), hiking and bird life. It is backed by San Pedro Mountain Preserve, Harry A. Barbier Memorial Park, and China Camp State Park on San Pedro Ridge to the north, all of which are trail accessible from Loch Lomond, and by San Pablo Bay to the south. To the north is the neighborhood of Loch Lomond Highlands; to the east are the neighborhoods of Bayside Acres, Glenwood and Peacock Gap; to the west are the neighborhoods of Villa Real and Country Club.
Construction of the original Loch Lomond development started in 1954. The first phase consisted of 76 lots. Nine further phases were added over the next 12 years, resulting in a final total of 266 lots, two adjacent ones later combined into a single lot. The current community consists of 265 single-family homes.

Adjacent to Loch Lomond is the 131-acre Safe Harbor Loch Lomond, one of the largest marinas in the North Bay. There are 517 berths, including 52 approved for "live-aboards." Initially established in the early 1950s, the Marina has been extensively renovated, including new docks, a public launch ramp, and a new boardwalk and green along the water's edge. A newly reinforced breakwater offers pedestrian access along the shoreline and striking views of the Bay, the Richmond-San Rafael Bridge, Mt. Tamalpais, and the Marin Islands. Restoration of seasonal wetlands on the site has been completed, with fencing to ensure protection of wildlife.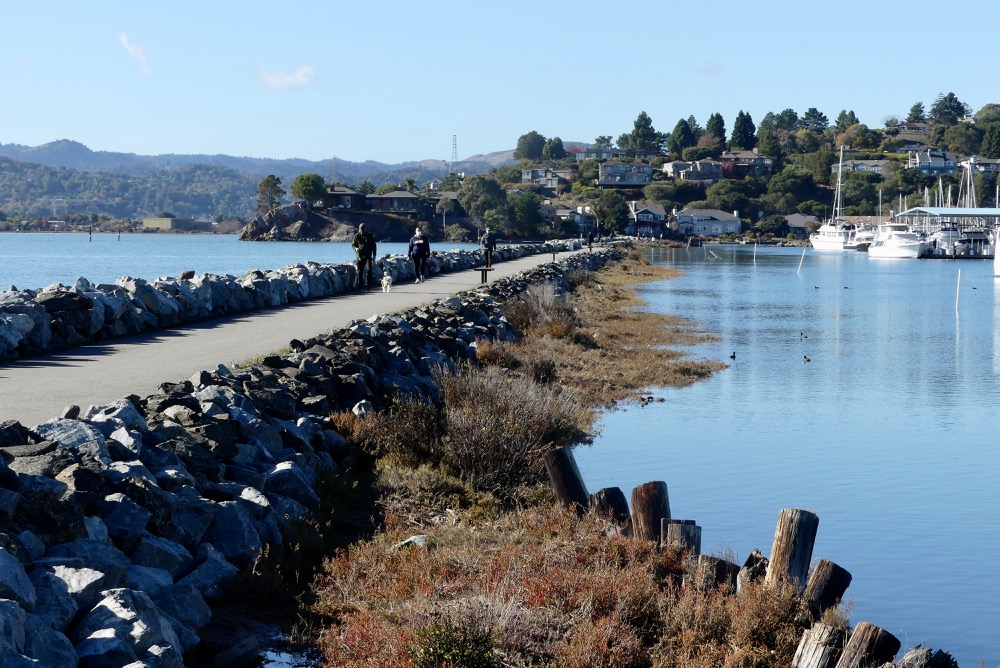 In 2013, construction began on The Village at Loch Lomond Marina a planned development between the Marina and Point San Pedro Road. The residential area known as The Strand is currently partially completed; it will ultimately have 81 residential units, including detached residences, cottages, and townhomes, as well as condominiums in a mixed-use building. Andy's Local Market has been rebuilt as a full-service grocery store and re-opened in 2017.